Money Counting Machine (CC10)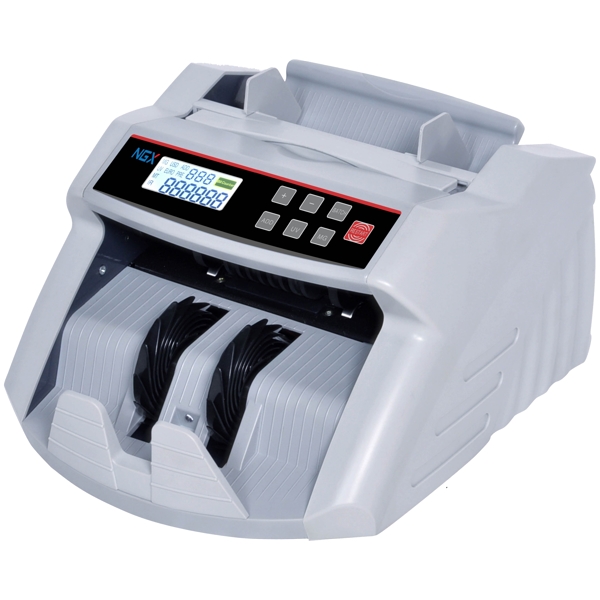 Cheapest and effective currency counter with 1000 pieces per second available in Odisha with Dynamic Solution Odisha. Contact us to buy the product.
Features
Detection Technology: IR, UV, MG
Auto-detection of half-notes, double-notes, and claim-notes
Detecting and counting Multicurrency
Automatic and Manual start and stop
Batch counting mode
Add counting mode
Onboard LED Display
External LED Display (optional)
Feeding system: Backloading
Voice indication on half notes, double notes, fake note and jammed note detection
Description
Made in India - High quality product and service by Dynamic Solution Odisha
Counting Speed
1000 pcs/min
Power supply
AC 220V 50/60Hz
AC 110V 50/60Hz
Power consumption
75W
Display
LED display or LCD display with RED change
Size of countable note
50*100mm-90*180mm
Nt. Weight
5kg
Gr. Weight
6kg
Size of Package
320x285x200mm
Customer Service

We are committed to providing best-in-class customer care & NGX provides On Call technical support to its distributors and product usage support to its customers during stipulated time. At NGX you can expect nothing but the best in customer service. That's how we work for you!